- GJGLA MISSION STATEMENT

To improve and preserve water quality of the Jefferson-German Chain of Lakes, and advocate clean water for current and future generations.
GJGLA STRATEGIES
Ongoing Aquatic Invasive Species (AIS) controls & protection

Reduce nutrient run-off from all sources

Collaborate with agencies, organizations, programs, & local/state policy makers towards lakes preservation & clean water advocacy

Share information & regular communication with members

******************************************************************

Missed our May 28th Annual Meeting?? Here's the link to the Powerpoint. Hope to see you next year at the Meeting to hear what's said "between the lines". May 2022 Annual Meeting.pptx
******************************************************************
Score Your Shore
Here's a free tool from the Minnesota DNR that will let you self-assess the habitat on
your lake shore. It's called Score Your Shore. You'll be able to assess the type, quantity and quality of your shoreland habitat. It was an eye opener to those of us who attended an Aquatic Invasive Species training recently. Check it out!
https://www.dnr.state.mn.us/scoreyourshore/index.html
******************************************************************
Spring 2022 Newsletter
Download to read it in booklet style.
May2022_Newsletter booklet.pdf
Are you a Member of the Greater Jefferson-German Lakes Association? If yes - THANK YOU for your support of our lakes! If not, then why? See the attached Invitation to join and the listing of current paid-up members as of May 12, 2022.
Membership Insert Spring '22.pdf
Thanksgiving 2021 Newsletter
Click here to download our Thanksgiving 2021 Newsletter
Thanksgiving 2021 Newsletter.pdf (wildapricot.org)
Spring 2021 Virtual Annual Meeting
Click here for a link to our Virtual meeting or
https://jgla.wildapricot.org/sys/website/?pageId=1290637

Spring 2021 Newsletter
Click here to download our Spring 2021 Newsletter
Newsletters
If you would like to receive our newsletter, however are not member yet, please send us an email at info@jgla.org and we will put you on our mailing list. We send out newsletters, 2-3 times a year.
********************************************
FYI
The University of Minnesota College of Science and Engineering's St. Anthony Falls Laboratory has just completed research to better understand the characteristics of wakes and waves produced by recreational boats common on lakes and rivers. To see more about this Study, the following is the U of M's Press Release University of Minnesota researchers study waves created by recreational boats | University of Minnesota (umn.edu) and a most informative, succinct FAQs: Boat-generated wake wave study. FAQs-boat-generated wakes report.docx.pdf - Google Drive
***************************************************************************************************
Le Sueur County Environmental Services Our Chain of Lakes residents have RAVE REVIEWS for the quarterly Newsletters - - chock-full of wonderful, interesting and informative news you can use; bravo Holly Kalbus for a great job! Take a look at her recent Newsletters:
Environmental Services Newsletter July 2021.pdf

Environmental Services April 2022.pdf

Newsletter January 2022 Environmental Services.pdf
Environmental Services Oct 21 Newsletter.pdf
Environmental Services Newsletter July 2021.pdf

Newsletter-April-2021 (le-sueur.mn.us)
Newsletter January 2021.pdf - Google Drive
*************************************************************************
Waterville Area Newsletter - News Reel
You will find lots of interesting information about fish stocking, lake highlights and more (even what a Northern Hogsucker is!) on these News Reel Newsletters:
*************************************************************************************************************************
Discover the University of Minnesota Aquatic Invasive Species Research Center !
The MAISRC comes out with great Newsletters every 3 months highlighting their work in AIS research and management. Here's December's 2021 Newsletter and access to past and future Newsletters is easy on their website.
December 2021 newsletter | Minnesota Aquatic Invasive Species Research Center (MAISRC) (umn.edu)
******************************************************************************
Aquatic Weed Treatment in 2022
The 2021 GJGLA Aquatic Invasive Species (AIS) treatment program was once again successfully conducted and we are gearing up for the 2022 season - - THINK SUMMER! There appears to be an interest from a number of lake properties who have not participated in past treatment programs so we are inviting you to consider participation in 2022.
There are TWO SEPARATE treatment programs available, and the image below helps to explain the difference between Offshore weed treatment and Shoreline/Dockside weed treatment:
1) Offshore treatment requires participation from you and your neighbors. This program specifically targets treatment of the non-native invasive species of curly-leaf pondweed. There must be at least 5 contiguous neighbors participating in this mid-spring program treating curly-leaf pondweed. In most areas, the treatment targets an approx. 50-foot linear path 100 feet from shore. Treatment generally occurs mid-May and is dependent on water temperature and weather conditions. The cost in 2021 was $125 per 50/60 foot linear property lot, and 2022's cost will not be known until probably March when the chemical market cost is determined. NOTE: the Offshore program for 2022 has been completed.
2) Shoreline/Dockside treatments are another option for managing weeds close to your shoreline and focuses around your shore and dock and extends 100 feet lakeward from the shoreline. Homeowners have the option to participate in two seasonal treatments that typically occur in June and July. This is a general herbicide treatment that targets weeds (native or invasive) and algae. This program does NOT require neighbor participation. This is a separate program from the offshore program and is coordinated and managed by Lake Improvement Consulting. The cost in 2021 was approximately $220-$260 for the June treatment and $150-$175 for the July treatment (per 50/60 linear property lot). Letters are typically sent out in March with specifics on pricing and treatment.
HOW CAN YOU PARTICIPATE IN THE 2022 GJGLA AIS TREATMENT PROGRAM ??
1) Offshore: Contact Ryan Mattison at offshorelakejeffersonspraying@gmail.com (preferable) or at 612-418-3910.There will be further communication with you (email if you have it) in early March. Payment in full is required by May 1st in order to participate in this program. FYI: The former email that is no longer active was gjglaspraying@gmail.com
2) Shoreline/Dockside: Contact Paul@lakeimprovementconsulting.com (preferable) or call (952) 944-2565 to be included in the shoreline/dockside sign-up in the March mailing. (**There is no need to contact them if you treated your shoreline last year as those who participated will automatically receive the March sign-up mailing.)
************************************************************************
Be a Watercraft Inspector! Earn $$!
WaterGuards is pleased to manage the Aquatic Invasive Species Watercraft Inspection Program in Le Sueur County this summer. We have begun the hiring process for inspectors and would like to extend the job opportunity to your lakeshore owners (and their relatives/friends). We hope to be fully staffed by the end of March (DNR Training will be in April).
Details:
General description: Watercraft inspections are an effort to reduce the spread of aquatic invasive species (zebra mussels, milfoil, etc.). Watercraft inspectors educate the public and help to conduct inspections at public water access sites on lakes and rivers from mid-May through Labor Day.
Duties:
Educate the public on invasive species program and issues

Inspect boats and trailers for invasive species

Conduct a verbal survey & inspection inventory

Document and record watercraft inspection activities

For complete position description and to apply, go to: www.WaterGuards.net/employment
Please let Stephanie (contact info below) know if you have any questions.
Stephanie Johnson, WaterGuards, LLC, sjohnson@waterguards.net, www.WaterGuards.net
(phone): 320.249.7550
(Posted January, 2022)
*************************************************************************************************************************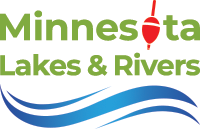 GJGLA is an association member of Minnesota Lakes & Rivers (MLR), Minnesota's only advocacy group solely focused on protecting Minnesota's lake and river heritage for current and future generations by forging powerful links between lakes, lake advocates and policy makers. To learn about MLR's successful endeavors at the Capitol along with their exciting initiatives, follow this yellow brick road and their link.:
Minnesota Lakes & Rivers Advocates – Protecting Minnesota's lake and river heritage since 1994 (mnlakesandrivers.org)
*************************************************************************************************************
* Water Patrol *
WELCOME to our new Le Sueur County Water
Patrol Deputy - Austin Bachman !
Austin's a Le Sueur County native born and raised in
New Prague, and a graduate from University of Wisconsin
-River Falls with a degree in Behavioral Sciences. He then
completed the Law Enforcement Skills Program at
Rasmussen in 2019 and soon started working for
Le Sueur County. He was promoted to Deputy in February
of 2020.
Austin and his wife Jessica and black lab Teddy reside in
New Prague, and in his free time he loves to hunt, fish, and
spend time outdoors with Jessica and his dog Teddy.
Some of Austin's duties include, but are not limited to:
Boating and Water Safety Enforcement on Le Sueur County lakes
Educational programs/water safety presentations at various schools and events
Aquatic Invasive Species Program Coordinator with the Sheriff's Office
Any questions, or problems on the lake - - let him know - - he's happy to help !!!
Austin Bachman
Le Sueur County Sheriff's Office, Deputy #920
435 Derrynane St. Le Center, MN 56057
Land Line 507-4440 ext. 5326
abachman@co.le-sueur.mn.us
*************************************************************************************************************
Check out the Mn DNR's
Minnesota Conservation Volunteer
Every two months this absolutely beautiful and informative magazine is available. Consider a modest contribution to allow the DNR to continue this service.
March–April 2022 | Minnesota Conservation Volunteer | Minnesota DNR (state.mn.us)
************************************************************
Minnesota's Freshwater Mussels

Learn more about these bivalves and what they do for our lakes and rivers here. (Posted September 9, 2020)
************************************************************************************************************************
Eurasian Watermilfoil Alert
Message from Holly Kalbus, Le Sueur County Environmental Services:
Le Sueur County has received news from the Minnesota DNR that there is a new infestation of Eurasian Watermilfoil on Upper Sakatah Lake. It sounds like the patch is very small and seems to be congregated to one area on the south side of lake. The Minnesota DNR will be looking at Lower Sakatah Lake (located in Rice County) within the next week or so. The County's response to this new infestation is to contact neighboring counties, any lake associations, and any other stakeholders to make them aware of the new infestation. We are also hoping to do some sort of press release to get the word out to the public. Our goal is to do some type of management this fall, and if necessary do a follow up management in the spring.
Please spread the word! We do not want Eurasian Watermilfoil to spread to any other lakes within the County or to neighboring Counties! (Posted August 21, 2020)
Le Sueur Co. Broadband Initiative:
Le Sueur County has received a grant from the Blandin Foundation, and is working on a countywide broadband initiative. Now that some of the early planning meetings are complete, they're asking all county residents to vote on how to spend those grant funds; voting closes on June 29. To learn more about the initiative -- and to access the vote link -- please visit their website (and feel free to share widely with other Le Sueur Co. residents). (Posted June 22, 2020)
Membership News:

To make things easier to remember, and effective beginning in 2020, the GJGLA Board has decided to move to an April 30th dues expiration date. What that means is this: all dues will be good for one year (May 1-April 30, unless you're a Lifetime Member). If you've typically been renewing around the time of the spring meeting, now we'll ask you for your dues a month earlier. Conversely, if you're someone who's been paying your dues other times in the year, your new due date will be different (and consistent from year to year). If you're not due now but send your annual renewal anyway (see rate options below), it's good until *April 30, 2021*!
Also new this year: you now have the option to buy a Lifetime Membership at a one-time cost of $500! Lifetime dues never expire. The other resident member options are also still on offer, renewed annually, and include $25 (Regular), $50 (Guarantor), or $100 (Benefactor).
Your membership buys continued efforts and stewardship on behalf of the Jefferson-German chain of lakes and its watershed, improving lakes water quality, education, collaborative efforts with area agencies, and ongoing communication and information-sharing.
As always, dues payments can be made via credit card here on the website (use the membership application tab), or by sending your check to P.O. Box 286, Cleveland MN 56017. (Posted October, 2019).
2019 Shoreland Restoration Cost-Share Opportunity:
News and Articles

Safety and Boating Rule Reminders:
See this KARE-11 news item for safety warnings shared by a local firefighter, and a story for us all to learn by/remember (i.e. bow-riding on pontoons is illegal! And adhere to no-wake rules!).
"Perfect" lawns are not perfect for your lake - try natural landscaping.
"Perfect" smooth green lawns require frequent mowing, watering, fertilizers and pesticides. When it rains, fertilizers and pesticides can run off into your lake and harm its quality. Consider decreasing the size of your lakeside lawn by planting native grasses, wildflowers, trees, and shrubs to provide lakeshore wildlife habitat, stabilize shorelines, and reduce the need for irrigation, pesticides and fertilizers. Learn more about natural landscaping at the Homeowners - GreenScaping: The Easy Way to a Greener, Healthier Yard web site
Lighten up on lawn chemicals, for your lake's sake.
Fertilizers, pesticides and weed killers we apply on our lawns can wash into our lakes when it rains. Nutrients in fertilizers can lead to algae blooms and lower oxygen levels for fish and other aquatic animals; pesticides and weed killers can be toxic to people, pets, beneficial insects, fish and wildlife. Protect your lake by minimizing or eliminating use of fertilizers and other yard chemicals. Learn more about environmentally beneficial landscaping at GreenScapes: Environmentally Beneficial Landscaping - Save Time and Money and Have a Greener, Healthier Yard! (PDF) (29 pp, 1.6MB) and Six Easy Steps to a Safe and Healty Lawn for Kids and Pets Web site
Natural lakeshores are picture perfect.
Studies show that most of us come to lakes simply to enjoy their natural beauty. Natural lakeshores are beautiful; they also contribute to improved water quality, which can help increase the value of lakefront property. Keep your lake "picture perfect" by protecting its natural shoreline. Learn more about the economic value of high quality lakes at the Bureau of Land & Water Quality Web site
Get involved! Protect your lake's natural shoreline.
Begin by being an example to others and ensure that your lakeshore property is as lake friendly as it can be. Educate your neighbors and friends about natural landscaping, native plants, living shorelines, and the importance of lakeshore buffers in protecting the quality of your lake. Get involved with your local lake association or visit the EPA's Adopt Your Watershed Web site to find a volunteer group near you that is involved in protecting lakes and their watersheds.
REVISED: 2022/2023 GJGLA OFFSHORE TREATMENT PROGRAM

Another year invites another season of invasive curly-leaf pondweed treatment. To accommodate those who participated last year, we are starting now to make sure everyone on the Jefferson-German chain of lakes with an interest in the program has time to sign up.
All NEW requests to participate will require DNR approval. If you meet all the requirements, we'll set you up this year. If not, we will work with the DNR for the required permit(s) to have you signed up for 2023.
Your increased support from previous years has proven that curly-leaf pondweed control is a priority for you. So, we ask that you invite your neighbors to participate. Remember, this treatment controls weeds at a point from 100 feet to 150 feet from shore. Minimum requirement is 5 properties adjacent to one another.
Those of you supporting the program from past years will received a reduced rate due to those years of support and grant dollars the association applied for and received.
The Cost this season is $100.00 for long time supporter's and $125.00 for those we can add in this year, 2022.
Please let me know, and, contact your neighbors to email me at:
offshorelakejeffersonspraying@gmail.com
Mail your check in the amt of $100.00 or $125.00 to GJGLA, C/O Ryan Mattison 26063 Island Road, Cleveland, MN 56017. These checks will be held in a safe deposit box until the treatment date is scheduled. In addition, there is a Signature Waiver notice that you need to read and understand. 2022 Waiver letter.docx
For more information on the AIS Treatment Program, see the expanded description below
Membership has its privileges:
An update on the by-laws language vote: Thanks to the 22 online and 6 phone votes from 22% of the overall paid-members' votes, which is a quorum representing the remaining members, our by-laws verbiage has passed unanimously (from "will/shall" to "may" - please see Feb. 11 post immediately below for details). The by-laws language is changed. Thank you! (Posted March 2, 2021)
GJGLA Members: if you are in our records as 'dues paid up,' please check your email (including any spam or promotion folders) for a message about an Association by-laws language vote. If you did not get that email and want to get paid up for the year, please visit the "Membership - Member Application" tab (above on this website) to do so! (Posted February 11, 2021)