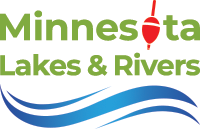 GJGLA is an association member of Minnesota Lakes & Rivers (MLR), Minnesota's only advocacy group solely focused on protecting Minnesota's lake and river heritage for current and future generations by forging powerful links between lakes, lake advocates and policy makers. To learn about MLR's successful endeavors at the Capitol along with their exciting initiatives, follow this yellow brick road and their link.:
Minnesota Lakes & Rivers Advocates – Protecting Minnesota's lake and river heritage since 1994 (mnlakesandrivers.org)
Membership
Your membership buys continued efforts and stewardship on behalf of the Jefferson-German chain of lakes and its watershed, improving lakes water quality, education, collaborative efforts with area agencies, and ongoing communication and information-sharing.
As always, dues payments can be made via credit card here on the website (use the membership application tab), or by sending your check to P.O. Box 286, Cleveland MN 56017. (Posted October, 2019).